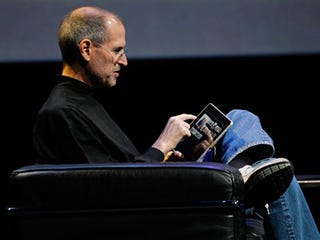 Gaming on the iPhone and iPod touch has been a huge hit for Apple — a neat, unique experience combining a relatively big screen, multi-touch controls, motion-sensor controls, network access for social gaming, in-app commerce for virtual goods, and more.
The gaming experience on the iPad could be even crazier. And the iPhone game developers we're talking to are really excited about it.
The iPad's big screen in particular is going to bring a new element of fun and possibilities to the iPhone gaming platform. Besides just having larger, more vivid graphics, and more pixels to use for game controls, the iPad will offer more multi-touch input sensors, therefore adding new control possibilities to iPad games.