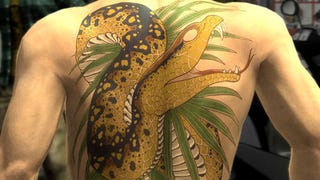 A day after informing IGN that Yakuza 3 was coming to the U.S. with content cuts, Sega offered more explanation. [UPDATED with further comment from Sega to Kotaku, describing the pros and cons the company faced.]
On Sega's official blog, a community manager for the company said that, without the cuts, the game wouldn't have been released.
"Ultimately, the choice that had to be made was either no Yakuza 3 in the west, or a version of the game that was almost exactly the same, but with a little less trivia."
The Western edition of the PlayStation 3 story-driven action game will not include visits to hostess clubs and Japanese trivia games. These elements might be alien to American life, but as our own Japan-based Brian Ashcraft recently pointed out, these are some of the very trappings that have helped make the Yakuza series feel like an authentic virtual visit to the seedier side of real-world Tokyo.