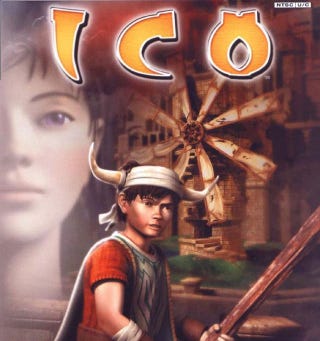 You see them every day, whether browsing in a store, clicking through the internet or looking at a shelf in your living room, but have you ever wondered what kind of thinking goes into creating a game's cover?
I have.
See, at heart, I'm a bit of a design nerd. I often like seeing, and hearing about, the stuff that goes into something more than the thing itself. And with a title's box art often the most iconic and memorable images of a game, I sat down with Charles Bae from Rokkan, a company specialising in marketing and design work for video games (and which works with 2K, Rockstar and Konami, among others), to learn more about the ups and downs of designing a game's cover art and logo.
ART IS DEAD
"The digital age killed box art as we know it today", Bae says. "Rather than using Photoshop as a tool, the industry has somehow put itself in a straight jacket". A reliance on computer graphics, post-production and conservative design has resulted in a formula Bae describes as Hero + Logo = Box Art.
"The actual process of box art creation has remained relatively the same in the past 20 years: compile audience research, create concept sketches, go through focus groups and internal rounds of reviews from key stakeholders (usually too many cooks in the kitchen), and produce the final box art".
Yet for all that work and planning, all the money and meetings spent nailing down concepts, the formula still holds true; the vast majority of games feature a cover that shows the lead character (or a composition of characters) and a logo. Great. Bae says things have gotten so dire that it's now almost taboo to present a publisher with any design that breaks from this tired, clichéd rule.
To show you the "formula" in action, let's look at Bae and Rokkan's first contracted piece of work: the design of the logo and cover for BMX XXX. Rokkan was hired to present an alternative for publishers Acclaim, a fresh look to compete with the company's agency of record.
"For research, the Rokkan team took photos of signage from adult video stores and strip clubs in NYC (neon and more structural signs), and used that as the basis for the logotype" he says. "The logotype we came up with was a structural and bulky neon sign with thick metal casing".
"What we wanted to do was to convey the behind closed doors feel of going to an adult entertainment venue. So we came up with the idea to have the cover with the neon sign, as the entrance to the strip-club. The box would be a gate fold so you can open the front like a book cover and on the inside you would see the inside of the strip club (strippers and a dude on a BMX bike)."
And having paid these specialists to give the publisher something new, something that didn't look like your run-of-the-mill piece of box art, what did Acclaim go with instead? This. One of the worst covers you'll ever see.
Bae also says that those aghast at the differences between box art from Japan to Europe to North America can blame market research, which has armed publishers with three differing images of what a consumer prefers in each region. It's why, for example, American games feature more generic covers; a publisher may be looking at data which says Japanese or European customers are generally more receptive of a "conceptual or metaphoric" cover, so they dumb down the US version. But nowhere did it say American customers didn't want an "artier" cover, or couldn't understand it, so we end up with disputes like the one we saw with Heavy Rain.