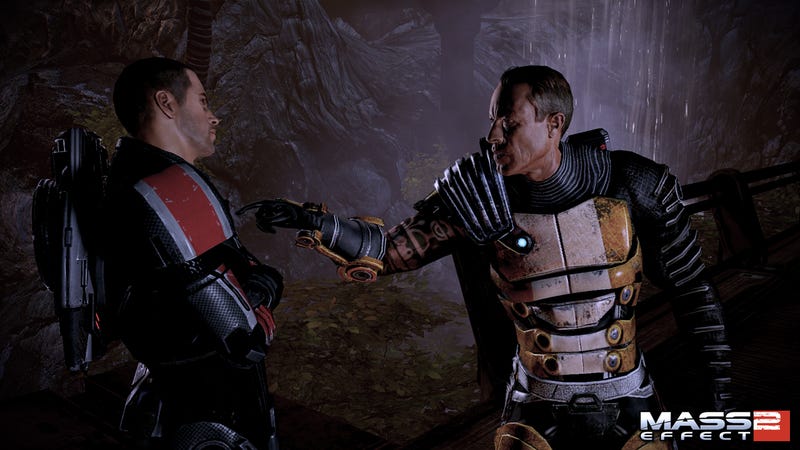 In the war against used game sales, publisher EA appears to be favoring one tactic: Adding value for those who purchase the company's games new. The publisher announced such a tactic today for Mass Effect 2.
With Mass Effect 2, as with last fall's Dragon Age: Origins and The Saboteur, EA will reward "original purchasers" of the game — those who buy a game new rather than paying for it used from a game shop and therefore sending no money from said purchase in EA's direction. As with those other EA games, new copies of Mass Effect 2 will come packed, physically and/or digitally, with a single-use unlock code. The code will add "The Cerberus Network," an in-game portal that will funnel Mass Effect 2 daily messages, downloadable content and news about such DLC to players.
Those who purchase Mass Effect 2 used or for some other reason don't have the single-use unlock code, will have to pay for the Cerberus Network for an unspecified amount.
The "original purchasers" reward for November's Dragon Age: Origins was a DLC pack called The Stone Prisoner. The pack contained a new party member, plus "new environments, items, and hours of additional gameplay that adds to the Dragon Age: Origins campaign," according to the game's official site. For used-game purchasers, it cost $15.
The Saboteur's "original purchasers" reward was optional female toplessness, added hiding locations in the game's World War II-era France and the option to watch topless dances. For used-game purchasers, it cost $3.