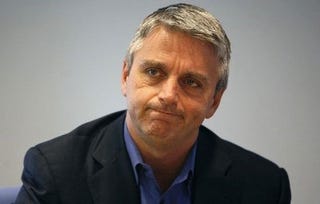 If gamers most care about whether games are any good — not whether stock prices are rising — then what to make of charges the EA's current boss might be the wrong man for the job?
FIFA was better last year. Left 4 Dead was good. Dragon Age was an acclaimed role playing game standout. Even little-selling Dead Space Extraction on the Wii was a critical star on a platform that has so few.
Yet just months after those EA games wrapped up the company's 2009 and just weeks before promising releases of Mass Effect 2 and Battlefield Bad Company 2, Electronic Arts, a former factory of mediocrity, is facing public comments that regime change might be needed.
On Monday EA announced that it was lowering its forecast for annual revenue, from $3.9 billion to $3.675, blaming a tough gaming market and gaming costs.