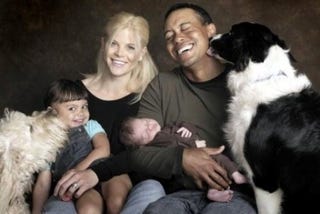 The Tiger Woods scandal has cost the great golfer his once pristine image. He's still a fantastic athlete; just the populous at large thinks he's a horn dog.
While the affair has meant US$12 billion in lost wealth for sponsors, EA Sports stated it would be sticking with Tiger Woods Online.
"Our relationship with Tiger has always been rooted in golf," Moore wrote on his official blog earlier this year. "We didn't form a relationship with him so that he could act as an arm's length endorser. Far from it. We chose to partner with Tiger in 1997 because we saw him as the world's best, most talented and exciting golfer."