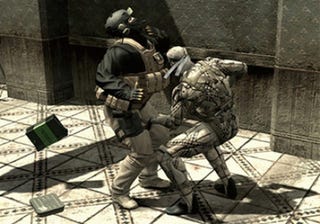 What seemed like a match made in heaven, Hollywood and Metal Gear Solid, does not look like it was meant to be.
The stealth series, created by game designer Hideo Kojima, was known for its stealth game play and movie style cinematics. Metal Gear Solid looked, if not played, like a motion picture.
These cinematic stylings were no accident — designer Hideo Kojima has cited numerous movies that have influenced the MGS games. When it was announced that a movie version of Metal Gear Solid was in the works, it seemed like a perfect fit.