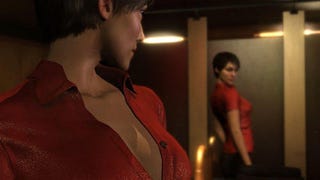 Americans who prefer to play uncensored games had to import the European version of the last video game developed by the makers of 2010 PlayStation 3 exclusive Heavy Rain. So did fans of sex scenes.
But the content fiascoes of that older game, called Indigo Prophecy in the U.S. and Fahrenheit in its native Europe, are a thing of the past, the co-CEO of its development studio, Quantum Dream's 's Guilaume de Fondaumiere, told Kotaku in a recent interview.
The ambitiously mature Heavy Rain won't be censored for America.
Earlier this week we ran a preview of the somber murder drama Heavy Rain and a story about its Trophies. The integrity of the content seemed like a crucial issue to address with our latest bit of coverage of the game.