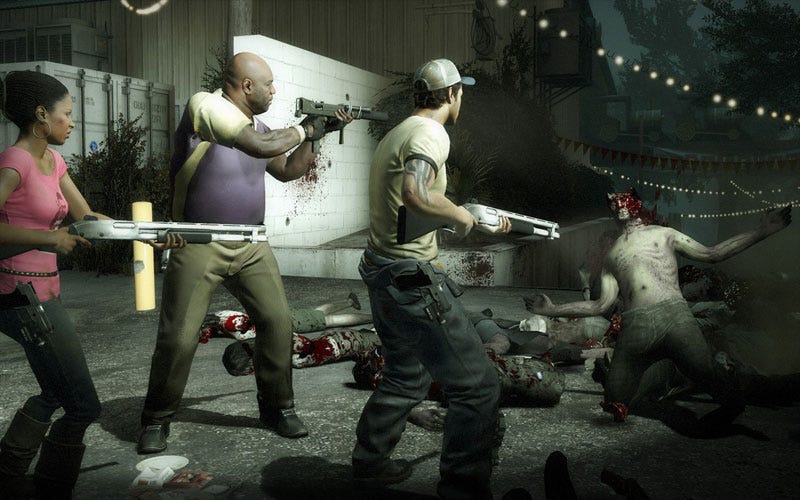 The list of Xbox 360 Achievements for Left 4 Dead 2 appear to have just "confirmed" the game's two, still-to-be-officially-announced final campaigns and revealed new items, new infected and... clown nose honking?!
The 50 new Achievements, newly listed at Xbox 360 Achievements, don't really venture into spoiler territory—there are no plot points revealed here—but we'll touch on the unrevealed stuff after this, just to appease the sensitive types.
The list of Achievements looks to verify the leaked campaign posters for "Dead Center" and "Hard Rain," possibly ordering them in sequence as the first and second-to-last campaigns in Left 4 Dead 2.