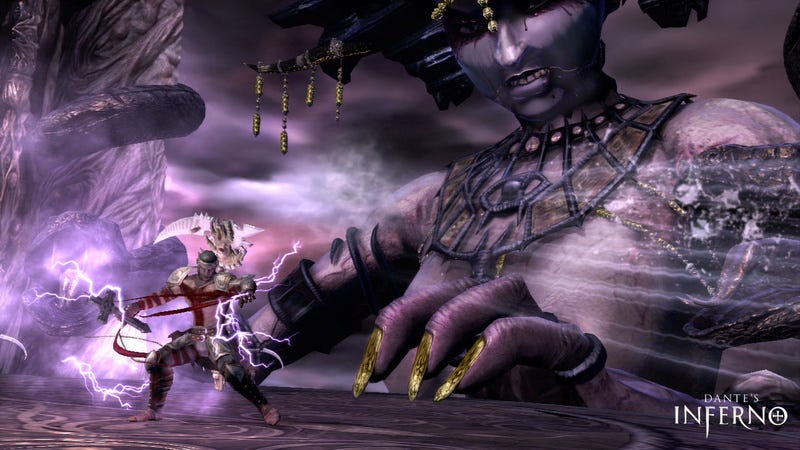 EA offered hands-on with its second circle of its interactive Hell in Japan on Wednesday, allowing me to try the Lust level of 2010's Dante's Inferno. It was more disgusting than it was sexy, I hope we can all agree.
Beware: Lots of words for body parts are used in this post.
As it has slowly revealed the parts of its least subtle action game, EA had revealed different sinful circles of its Hell in different regions. We've previewed some. There was no hidden meaning in introducing Lust in Japan, the game's executive producer, Jonathan Knight told me as I got ready to play part of it at EA's multi-game press event at a rented museum hall in Tokyo.