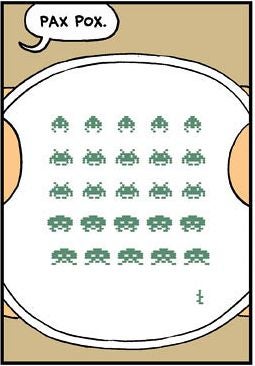 With the number of confirmed cases of H1N1 Swine Flu coming out of last week's Penny Arcade Expo nearing 100, the Washington State Department of Health told Kotaku that they are concerned, but not actively tracking the cases.
"We are always concerned, but we're not tracking individual cases," said Gordon MacCracken, with the health department's Communications Office.
Penny Arcade Expo organizers told Kotaku earlier this week that there was a confirmed case of the flu at the show. Today PA's Robert Khoo said that number has jumped to nearly 100.