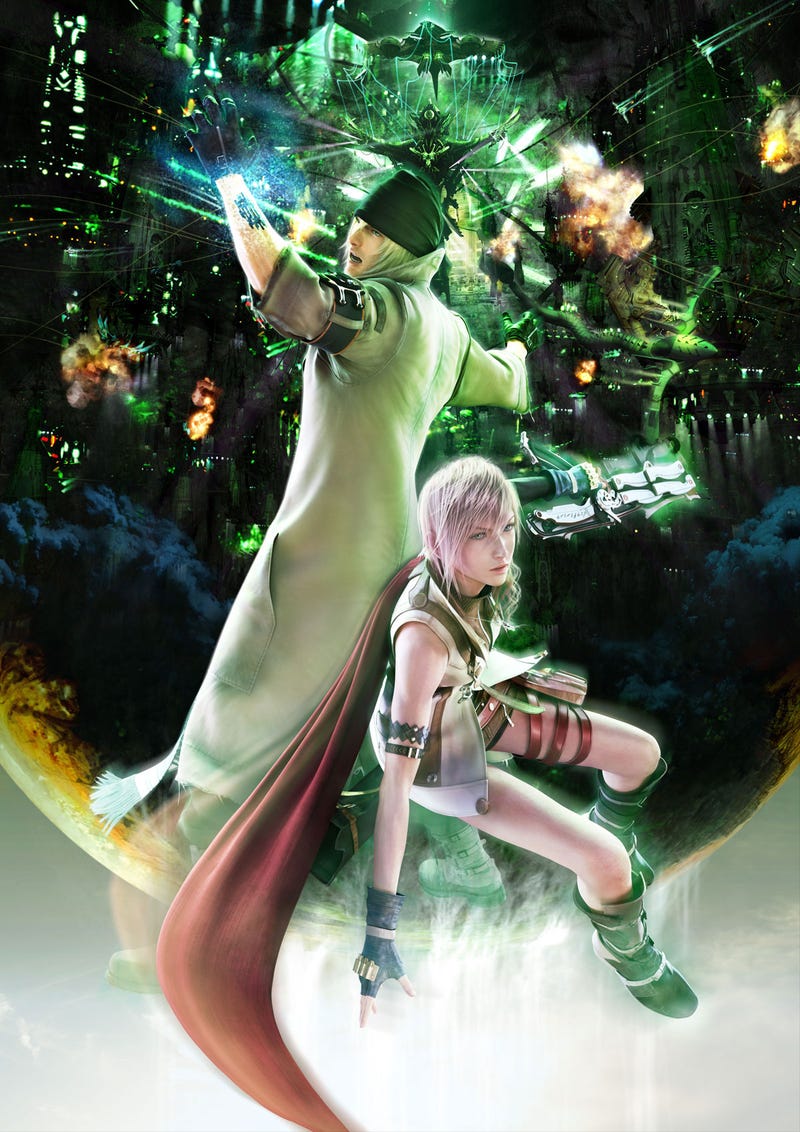 The climax of tonight's Final Fantasy XIII party was the game's brand new trailer. It will be shown at this year's Tokyo Game Show, so all attending will be able to check it out.
Tonight, however, only a hundred or so individuals were able to see it. The trailer is so new that many Square Enix staffers hadn't even seen it yet.
During our liveblog, I wrote about the trailer. Fact: it's hard to type and watch something at the same time. But I did my best, trying to pull images or scenes that convey what exactly was going on.