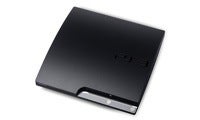 In The Land of the Rising Sun, Sony has a hit with the PS3 Slim. A really, really big one.
In its first three days on sale, the newly redesigned console sold 150,252 units. Not bad for a platform that was originally released in November 2006! What's more, this is the biggest weekly sales figures for the PS3 console. Because of shortage issues at launch, only* 88,000 PS3s were sold in its first two days on the market. (*only is a relative term here!)
Just think how the console could have done if launch conditions were more ideal.