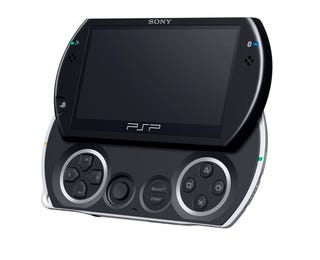 I wielded a PSPGo again yesterday and, I must confess, only will power, professionalism, and the fear of the Pottery Barn rule kept me from tossing the machine in the air.
If I did toss the PSPgo, I would not have tossed it in anger. I have nothing against the system, even though Sony does have two linked complications with the device the company still needs to address.
No, if I tossed the PSPgo it would be out of delight, because this system is so disarmingly light. We've estimated that it weighs under 4 ounces. A new iPhone weighs just under 5.