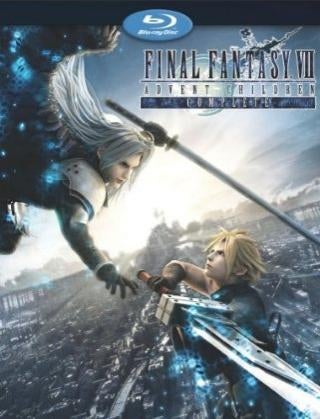 The Blu-ray exclusive Final Fantasy VII: Advent Children Complete can be summed up in about one sentence: 26 extra minutes and it still doesn't make any sense.
However, because you're paying for this Blu-rayjust to get an extended sneak peek at Final Fantasy XIII and because I sat through the film twice to try and wrap my head around whatever new plot points they'd thrown in — I'll break it down for you in 15 minute format.
If even that's too long for you, just know that the sneak peek is footage we've already seen in demo footage and teasers, plus a couple of extra scenes at the end where Snow and Lightning get into an argument about something called Focus and whether or not Serah (the woman Snow drops at the end of the demo, perhaps?) is alive. Other than that, the extra 26 minutes in the film are mostly expository scenes about Denzel — the orphan that's living with Cloud and Tifa — and if that's not enough for you, the Blu-ray also includes an anime called "On the Way to a Smile" which gives you even more exposition on his sob story.