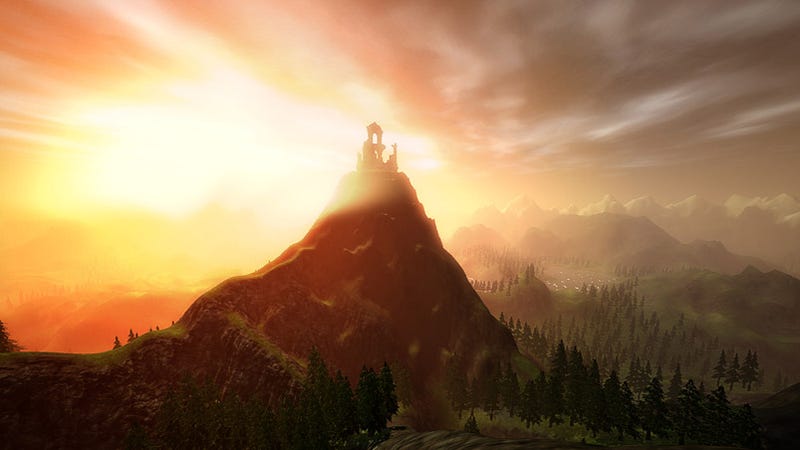 Slapped with the moniker "See the Future", the latest Fable II downloadable content takes players back to Albion and lets them do just that: See the future.
"See The Future" adds four new quests, 13 new Achievements, new character duds and new hides for your mutt. Fable II's hero is given cursed items by Huxter Murgo the Trader. Your job: Lift the curses.
Is that reason enough to go back to Albion? Or should you stay away?
Loved
More Fable II: As flawed as Fable II is, we did enjoy the game and its universe. Being back in Albion with a story and stuff that needs to be done is a pleasure.
Doesn't Feel Rushed: The last Fable II DLC, "Knothole Island"? That seemed cranked out rather quickly — half-baked. "See The Future", while short, shows care, depth and polish.
New Doggy Skins: As important as the mutt is supposed to be in Fable II, we were also slightly disappointed in our lack of canine selection. Finally, we get the Bloodhound we've always wanted. There are also new outfits in the game, but hey, that's to be expected.
See the Future: We sure saw the future. It's a future that Fable designer Peter Molyneux has hinted at multiple times — stuff like that the Fable franchise may not remain a role-playing game. Molyneux told us, "If we were to take the franchise even further, going on from Fable II, I'm not announcing anything, but if you play See the Future you're going to be getting a flavor at what's going to be happening. My ideal is what I would want to happen is something big."