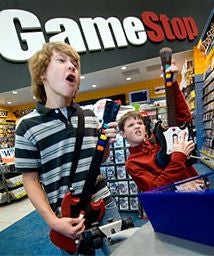 GameStop today confirmed that they are reviewing their lending and sales policy to see if it may be a violation of trade practices, GameStop officials told Kotaku today.
"We are looking at a series of things," said said Chris Olivera, vice president of corporate communications for GameStop. "We want to understand the assertions that were made by the FTC and we also want to see what is actually happening in the stores that led to what you wrote about."
According to a number of GameStop employees and managers across the country, all of which spoke to us on the condition of anonymity, new copies of games rented out to employees are often mixed in with the unplayed display copies. And both are sold at "new" prices.