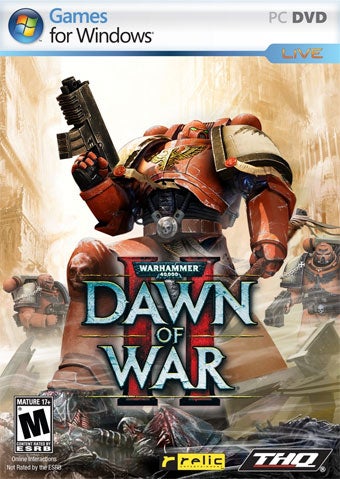 Relic Entertainment's Warhammer 40,000: Dawn of War II appears to no longer be available for purchase at GameStop. Why? A person claiming to have knowledge of the matter says it's because of the game's association with Steam.
As of January 15th, according to Google's cache, GameStop was still taking pre-orders for the real-time strategy game. But as of yesterday, nothing. The product has disappeared from GameStop.com and calls to brick and mortar GameStop stores indicate that Dawn of War II is no longer available for pre-order.
That's a bit curious, considering GameStop was, at one point, offering an exclusive "Chapter Command Wargear Set" to those who pre-ordered the game and the title is still a month away from release.
Normally, we'd expect a product to be delisted from GameStop's product database if it were canceled. But the game just went "gold," with publisher THQ moving the Warhammer 40,000: Dawn of War II's release date a few days earlier. And it's available just about everywhere else games are pre-sold.