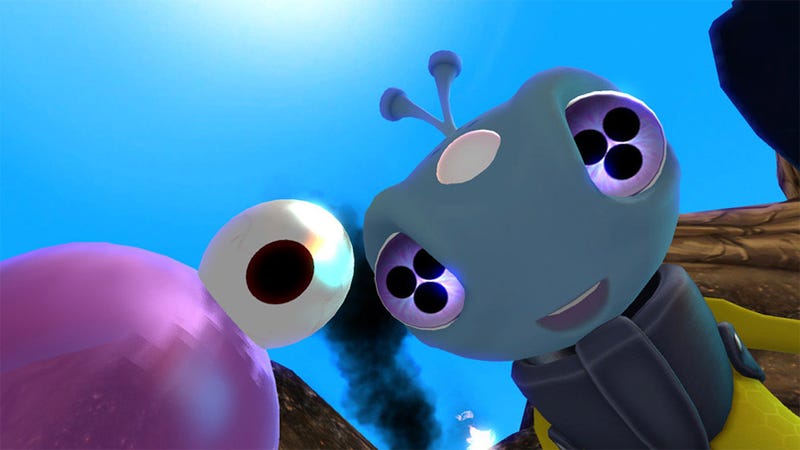 After a couple weeks of casual releases, Xbox Live Arcade heats up this month with this week's release of the Castle Crashers: King Pack followed immediately by Twisted Pixel's The Maw next week.
The Castle Crashers: King Pack hits XBLA tomorrow, with it gobs of new content for all the good little boys and girls. The Open Faced Grey Knight and The King join the fray, bringing with them a new seal animal orb called Pelter (ha!), three new weapons, and the King's Heal spell, which heals both yourself and your party.
Twisted Pixel's The Maw is an action adventure platformer that places you in the role of Frank, an alien stranded on a strange planet with the Maw, a strange, blob-like creature that acts as his only friend and ultimate weapon, all at the same time. It's the type of game I would have readily picked up at retail (Crecente probably would agree), so getting it for a mere 800 Microsoft points on the 21st seems like a steal.