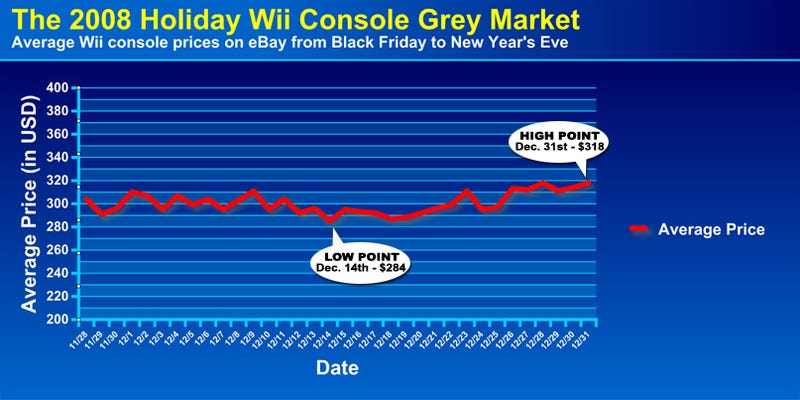 Nintendo's apparent ability to meet demand this holiday season seems to have flattened the turbulent Wii grey market, with eBay sales of the console going for far less than in previous years, according to eBay sales data analyzed by Kotaku.
Wii Fit resales, a popular add-on for the console, also seemed relatively flat, according to the data.
Nintendo and eBay have had an interesting relationship during the holidays over the past three years, so this year we once again revisit the Wii Grey Market to see if supply has finally met demand.
During the Wii's first holiday season, prices were a bit out of control, with consoles easily going for many times the suggested retail price of $250. Then in 2007, prices looked to be rising to record levels, until a last-minute infusion of systems from Nintendo successfully doused the fuse on what could have been an eBay explosion.