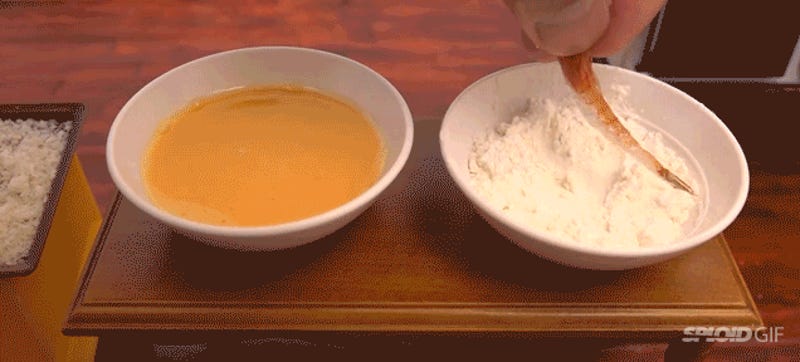 Miniature Channel is a Japanese Youtube channel devoted to cooking edible food using cute miniature kitchen supplies. There are many videos: They make curry, tajine, eggs and bacon, and of course, Japanese food. Here are some of their best Japanese miniature dishes.
Pizza Hut is launching a brand new menu on November 19th and it sounds nuts. The options are so crazy—like Ginger Boom Boom and Get Curried Away crust and Honey Sriracha sauce—that I'm not even sure the word pizza can adequately describe it. I mean, there are more than 2 billion different pizza combinations now.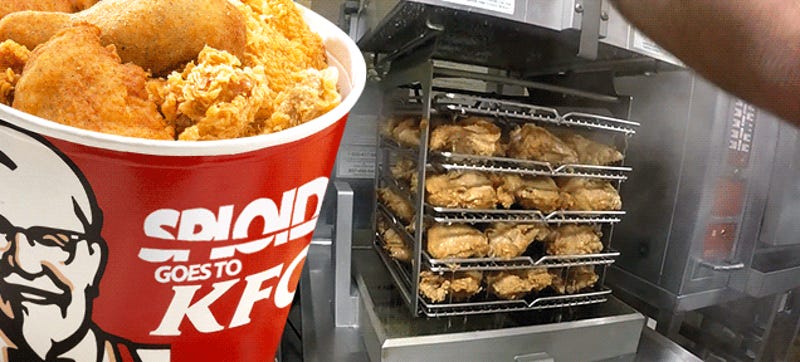 We've seen beyond the greasy curtain of fast food and discovered how KFC actually makes fried chicken from the raw animal to the final product that gets put into buckets and double downs at their stores. It's basically like how your grandma would do it—except they use an infernal magic machine called "pressure…
Minecraft Guy (Steve?), a chicken and Creeper, now 100 percent more delicious. Perfect for hot cocoa on chilly winter days. Marshmallow Minecraft scene created by Kotaku reader Leala for her office's holiday crafting project.