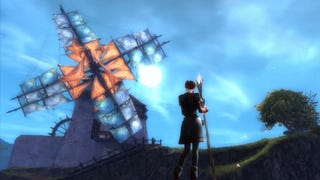 When we started putting together a list of the best-looking games of 2012, Guild Wars 2 was an easy choice. The massive world of Tyria contains all manner of visual wonder, and every hilltop invites a pause for wide-eyed gazing. It's a very good game, too.
It's not easy to idle like this in Need for Speed: Most Wanted the excellent open-world racing game from EA's Criterion Games.
Everyone loves a tropical island. Rolling green hills, crimson sunsets, crashing blue waves; when we think "paradise," we think of the tropics. With its finely tuned engine and sprawling island setting, Far Cry 3 was easily one of the most gorgeous video games of the year. The drug sequences were awfully pretty, too.