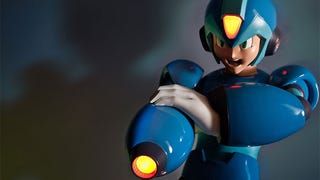 Back is September, First 4 Figures revealed the first in their new line of Mega Man statues. It was nice, if a bit too Astro Boy for my tastes. Now the company unveils its first Mega Man X statue. That's more like it.
There's no title yet for the upcoming open-world RPG from Monolith Soft, the people behind critically-acclaimed Wii RPG Xenoblade, but it's codenamed X. And it's got giant robots. Which reminds me of Xenogears. Which makes me very happy.
Girl with a heart of reminds me of all those games that you found loaded on the computer in your school. This multiplayer form game may not be your first choice, but something about it keeps drawing you back after you've played it once.