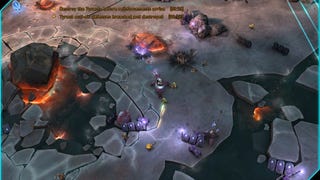 So it's not what immediately comes to mind when you think of the Halo franchise. Spartan Assault is still as close as you can get to playing Halowithout a first person view, and it's the first Halo coming to the Xbox One. just in time for Christmas.
What does it take to unseat Angry Birds from the top of the Windows Phone game charts? How about something smart, sexy and exclusive? Skulls of the Shogun's stylish real-time strategy cuts a wide swath through this week's top ten list.
Last week Disney's duo of dirt-digging water puzzle games, Where's My Water? and Where's My Perry? stormed the Windows Phone charts, taking the two top spots and displacing Rovio's ever-present Angry Birds. This week? They've been disappeared.