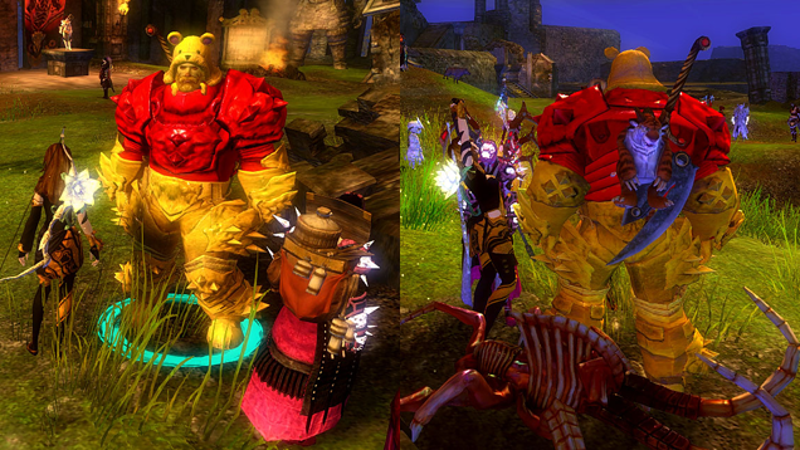 Now that's a random encounter with Winnie-the-Pooh. He traveled far from Ashdown Forest to Guild Wars 2's Heart of the Mist. Seems like he's buffed and ready for some PvP. Also, is that Tigger next to him in the second picture?
When not busy with concept art Dan Luvisi likes to turn cute, childhood heroes into mutated, crazy-looking lunatics in his 'Popped Culture' series. 'Tigger' from Winnie the Pooh even got a really funny backstory.
I hope you don't have any fond memories of the Hundred Acre Wood, because they're all about to be replaced with white knuckled frustration when you play Winnie The Pooh Home Run Derby. It's the Disney-produced children's flash game that's so difficult, you just might smash your monitor.