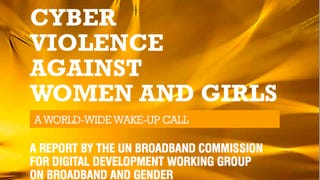 Billed as a "world-wide wakeup call," the UN's "Cyber Violence Against Women and Girls" report was quickly pulled down, after criticism about its sourcing and conclusions. It does the impossible: Gamergaters and Zoe Quinn think it sucks. What went wrong? The problem started with bad sourcing.
When redditor officialvide showed Minecraft to his dad, his first order of business, after picking up the basics, was to recreate the NYC United Nations Headquarters in-game. Impressive for a WIP, and especially for a first project. Much fancier than a wooden hut, anyway. There are five more renders below.

In the wake of the Rapelay controversy, the United Nations's Committee on the Elimination of Discrimination against Women is urging for the ban of explicit games and anime.