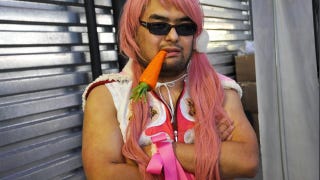 Every year over the past decade, China Joy has been delighting video game fans in and outside of China. The most memorable parts of the show that are caught on camera often focused on the booth companions and some times the games. What gets left behind by all the glitz and glam of China Joy are the people that attend…
While I would prefer to play Zelda II: the Adventure of Link in the original Klingon, a full translation of the Nintendo classic in Latin can do in a pinch.
Who do you have to thank for that fan-translated Mother 3 patch that made the Game Boy Advance release all English-y? Clyde 'Tomato' Mandelin for one, part of the DIY Mother 3 localization team.