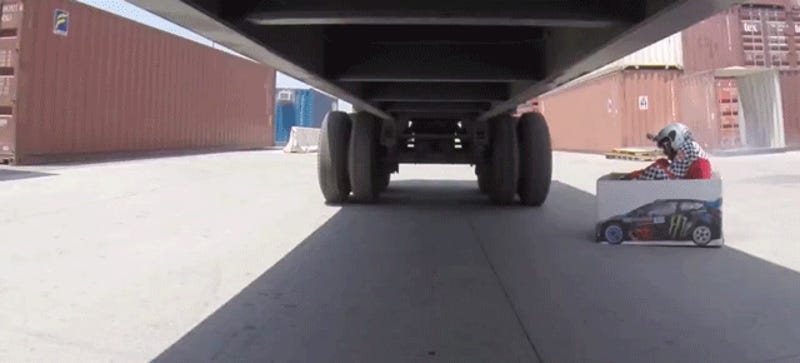 The legendary Ken Box is back, but how can he set up the ultimate Crazy Cart course when irate gorilla security guards are always trying to shut him down?
After a false start in the middle of last month, Criterion is finally ready to release the Toy Car pack for Burnout Paradise, with the tiny racers speeding your way this Thursday.
Xbox Live Marketplace accidentally received extra Burnout Paradise downloadable content this morning, revealing details on the upcoming Toy Car and Boost Specials packs that Criterion didn't want you to know yet.