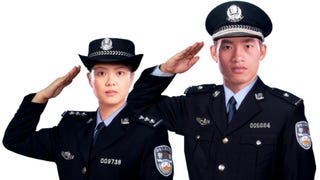 Losing account credentials is a hassle, but no matter how annoying it is to get them back, one should never impersonate the authorities. Unfortunately, one man in Hangzhou, Zhejiang province, after losing access to one of his favourite online games, decided to impersonate public security. Now, he's facing prison time.
You know that scene in the Avengers? That scene where Tony Stark (Robert Downey Jr.) starts talking about the faults of everyone on board and then he points out that this one technician was playing Galaga instead of operating the super flying aircraft carrier? Well it sorta happened in China this week when a…
Rumor has it that the immensely popular card game Three Kingdoms Killers became popular because of the Communications University of China in Beijing. So it only makes sense now that a mock game, "Three Kingdoms Chef Killers", is something that students at the University would come up with.
The Romance of the Three Kingdoms was a Chinese historical fiction novel written in the 14th century, and it wasn't about romance at all—well not romance as in love. It is a story about the struggles of three kingdoms and their battle for power and dominance over China. The story is full of treachery and brotherhood…