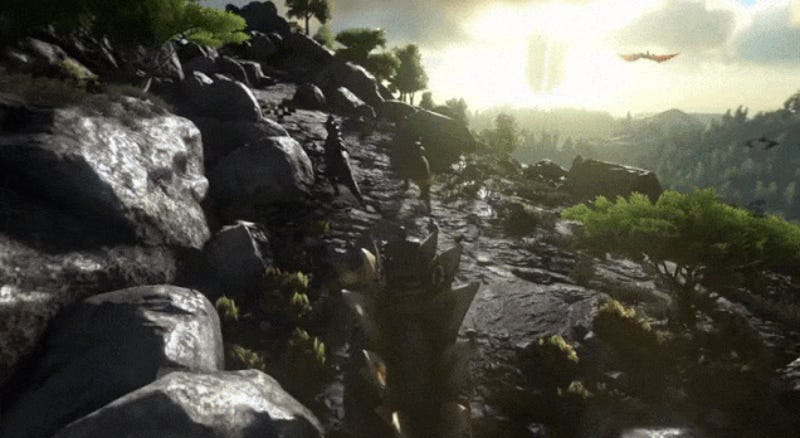 Last year dinosaur survival game The Stomping Land made $114,060 on Kickstarter, and a few months ago it hit Steam Early Access. The developer claimed there'd be weekly updates, new features, and well, anything to round out a barebones experience. Then they disappeared. Until now.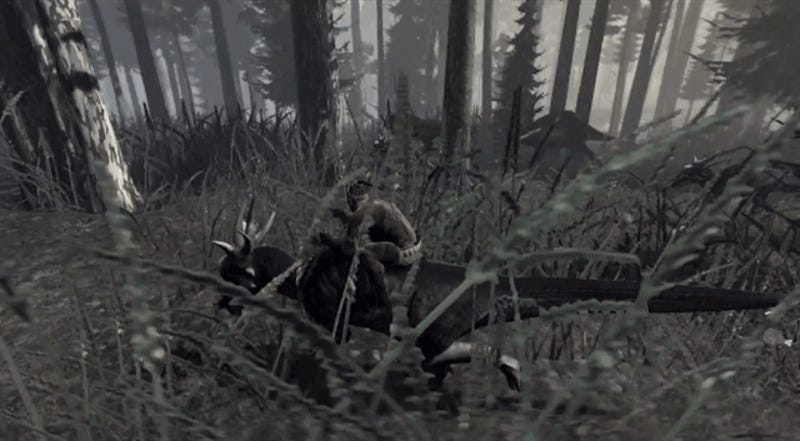 The Stomping Lands: that DayZ-like survival game with dinosaurs is rolling out a bunch of updates about the game and its mechanics all week. For example: you'll have to look up and use the stars to track down dinosaurs/pinpoint locations. You can read more about that here.
The Stomping Land not only looks prettier since last time we saw it, it also has new art and gameplay videos you should check out—like this one, where you coordinate with other hunters to lasso a dino. Oh, and there's a playable build coming sometime soon. Excellent.
Last time we took a look at The Stomping Land—that DayZ-like survival game, only with dinosaurs—we learned about the general ideas behind the game. This time around, we have a couple of videos which detail hunting tactics, setting up camp, and customization options and more.