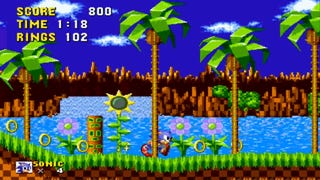 We all know Sonic is fast. But how fast is fast by the hedgehog's standards? Not fast enough to win the race against Mario, clearly. Sorry, I know it's still too soon.
Dear Lifehacker,
My computer is getting a little old. I built it myself, but I'm not sure whether it's worthwhile to upgrade individual things like my processor or video card or whether I should just start from scratch and build a new rig. How can I tell when it's time to upgrade and when I should start over?
Apple's rumored to announce a new iPhone next week, and some of you may be tempted to shell out for the newest one—especially if your old beater is acting slow, crashing, and generally misbehaving. Here are a few ways to speed it up so you can save a few bucks.
Ah, speed-runners who do the impossible. A few days ago, the world record for beating Ocarina of Time was nineteen minutes and twenty seconds according to Zelda Speed Runs. Then, noted speed-runner Cosmo Wright came along and beat the game in a record nineteen minutes and fifteen seconds—and you can watch him do it…
Along with today's clarification of the online requirements of the Xbox One, Microsoft also gave us an internet speed target: "For an optimal experience, we recommend a broadband connection of 1.5Mbps." That doesn't seem unreasonable. Let's see how we do!
Now here's something you don't here every day. Most people think the key to Sonic the Hedgehog's success was speed. Commenter Daemon_Gildas thinks it's time he retired his red sneakers for a pair of walking shoes in today's Speak Up on Kotaku.
What's next for Markus "Notch" Persson now that he's stepped away from Minecraft? Find out during the 22nd Ludum Dare game development event next weekend, where Notch will stream creating a game in just 48 hours. [Twitter]