The Academy Awards nominations for 2015 have dropped and we are kind of reeling from the snubs. No LEGO Movie, no Snowpiercer and no Birdman score. Here's our list of the snubbed.
This was a weird year for movies. The box office was weak, but also, most films didn't deserve love or hate. They were just... okay. But the genre movies that did stand out were either brilliant experiments, or horrible misfires. Here are the 10 best and 10 worst science fiction and fantasy movies of 2014.
Even among other genre films, comic-book movies used to be viewed as disposable pulpy fun. But we've now reached the point where serious A-list actors are vying for roles in superhero films. And actors are actually bringing their "A" game. Here are 12 amazing performances that helped elevate superhero movies.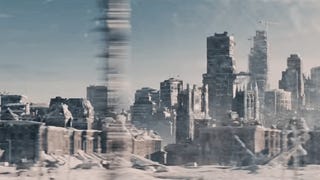 If you've been reading Kotaku and paying attention to the stuff that a lot of our writers like, you've probably watched Bong Joon-ho's terrific post-apocalyptic train-tale Snowpiercer. And while the film's allegory was likely pretty obvious to anyone who was paying attention, it was often conveyed in some smart,…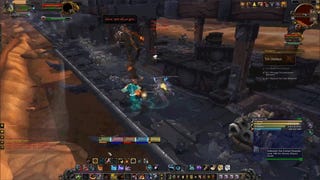 I'm pretty sure the developers at Blizzard liked Snowpiercer a lot, because one of the new dungeons in the upcoming expansion will be something similar. Most of the time we'll be fighting on a huge, moving train of the Iron Horde.
Snowpiercer, it seems, is fantastic. The movie debuted in South Korea last summer and is finally opening in North America later this week. Before filming started, the cast and crew held a traditional ritual with pig's head—but with a slight twist. A digital twist.
Snowpiercer is a very, very good movie. It's not an original concept, though, being based on 1982 French comic Le Transperceneige. Which, despite being regarded as something of a cult classic, has only now been translated into English.
Are you ready for one wild summer? This year brings legendary superheroes, famous monsters, and fantasy icons. There are two Michael Bay films, but also the ultra-weird Guardians of the Galaxy. Plus the post-apocalyptic Snowpiercer. Here are 33 science fiction and fantasy movies you need to know about this summer.