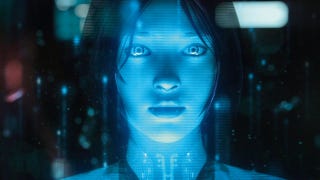 Microsoft is late to the game when it comes to putting a digital assistant on its phones, but the wait might be worth it. Sources close to the project have revealed some of the specifics of Microsoft's upcoming "Cortana" service to The Verge, and it could be the very best of Siri and Google Now.
It's 2013. Some people send sexts; the practice is not abnormal. But if Siri could talk freely, like she does in this sketch by Slacktory, I doubt that she'd be very happy about what people send as attachments in texts, or in Snapchats. With good reason!
People might feel inclined to do everything with their phones—I mean, heck, there's an app for breaking up with people now—but one thing you probably shouldn't try to do is play Dungeons & Dragons with Siri. Cause if you do, like Slacktory tries to here, things probably aren't gonna go so great.
In Japan, it's been popular for the past several years to make "-tan" versions of electronics. These are cute personifications of game hardware or even computer operating systems. Most recently, Microsoft released the official Windows 8-tans; however, most of these "-tan" creations are not official. They are fan…
You know how some jokes make you laugh because they feel like they're hitting on some essential truth? That's how Mad Magazine's skewering of Siri and Apple's recent labor woes comes across in these fake ads from the comedy institution's upcoming issue.

The Foxconn scandals degraded some of Apple's vaunted…
Once Apple introduced the Siri AI personal assistant, it was only a matter of time until someone mashed up the introductory video so that it was GLaDOS living inside of Cupertino's new smartphone.
Today at Apple's live iPhone event, Apple's Scott Forstall demoed a new iteration of the personal assistant "Siri," an artificial intelligence that understands questions users ask and responds with helpful information. Siri itself isn't new, but this latest version of the program is exclusive to the just-announced…