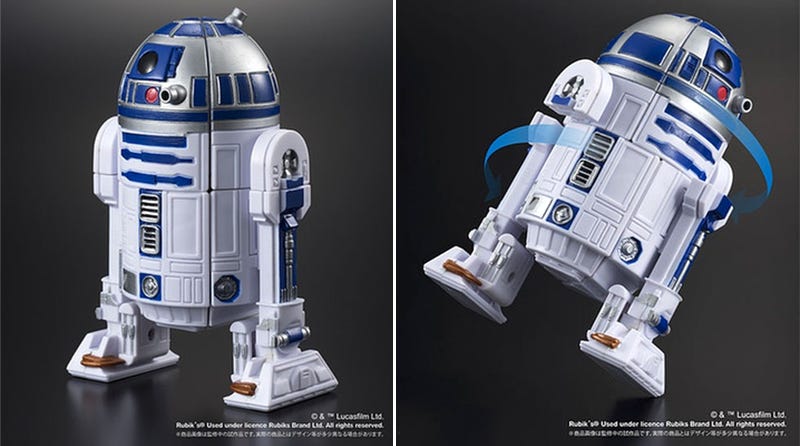 Does the shape of a Rubik's Cube affect how hard it is to solve? At first glance you'd assume the irregularly-shaped pieces of this R2-D2 rotating puzzle would make it easy to put back together, but before you know it, you could have a real mess of droid parts on your hands.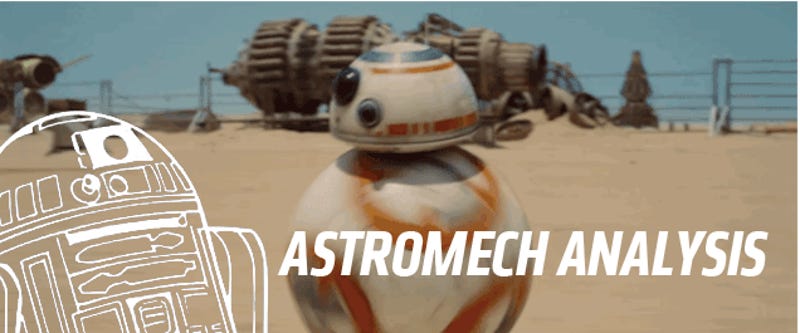 Look, there's no point in trying to act all cool: we're all pretty excited about the new Star Wars trailer. Our pals at iO9 did a great scene-by-scene breakdown of it, but I want to focus on just one bit of important hardware seen in the trailer — that fast little droid with the spherical body.
In a few years, when those new Star Wars movies come out, I'm looking forward to taking my son. Because I want to hear his conversations with his friends as he tells them he's been to R2-D2s house. In Irvine. Nice place, very clean. Where he lives with another droid, and drives in a cleverly modded Honda Element.
Star Wars droid R2-D2 made a cameo in the 2009 Star Trek movie, which left some fans wondering if the little guy made it into Star Trek Into Darkness. Now that the film is out on home media, R2-D2 has been spotted. Hi there!
This clever Grand Theft Auto mod is pretty funny for the first 1:45 then HOLY SHIT does this little droid turn into an engine of destruction. And if you think that is hilarious, my God, turn off the annotations and wait until 3:43 for one hellacious surprise. Just cover your keyboard, or don't be drinking anything.
R2-D2, the helmet. Created by Philadelphia-based artist and illustrator Jenn, this a do-it-yourself original. The force is strong with this one.
My son has one of those cool remote control R2D2 robots, the one with a little cup holder that is absolutely perfect for holding an ice cold can of beer.... and it sits under a thick layer of dust in the corner of his room, housing his one very cool hat. McWhertor would be proud. Me? I'm just bitter.