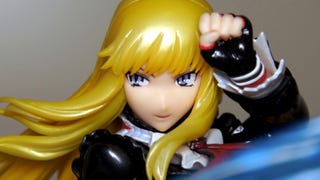 Especially when it's the Queen's Gate version of Tekken 5 character Lili Rochefort.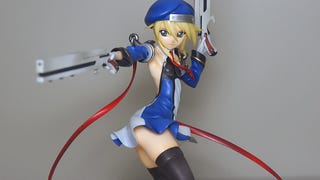 Noel Vermillion, star of fighting game BlazBlue, is getting immortalized in PVC for the very first time. Do you remember the first time? You do, you know.
Soulcalibur's most anatomically outrageous fighter, the embarrassingly under-dressed Ivy Valentine, is getting her own figure to (I guess) celebrate her inclusion in the latest Queen's Gate title for PSP. That's the series that pits female fighter against female fighter in a contest of who can be more objectified.
SNK previously let Samurai Shodown character Iroha get ravaged [embedded link NSFW] in "combat picture book" Queen's Gate. Now, SNK is letting her do the ravaging in figure form!