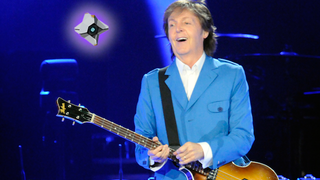 Way back in 2012, when Destiny was still in the midst of development, Paul McCartney tweeted something unexpected: He was working on music with Bungie, the studio making the game.
MTV have announced that next week a collection of live Paul McCartney tracks will be made available for download in the Rock Band store.
Beatle Paul McCartney has done extraordinary things like writing classic tunes, making gobs of cash and being knighted by the Queen. He's also done regular things, too. He's a regular dude, too, you know.
Michael Jackson has passed away, and lawyers are currently picking through his estate. Jackson owned 267 Beatles songs, the ownership of which is at risk.