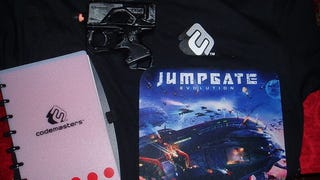 Last Thursday's Codemasters event had some major pluses and minuses. I'm counting Overlord II as a plus – and all three times the speakers blew out as minuses.
Overlord: Dark Legend had me at sombrero-wearing minions, but I was still worried. I was worried there for a second because it's a Wii game, so surely they had to tone down the humor a little.
Codemasters loved the work of Writers' Guild Award nominee Rhianna Pratchett so much they bought the company! Well, they didn't actually buy her, but they have brought her back to pen the stories for the next three Overlord titles, Overlord II, Overlord Dark Legend for the Wii, and Overlord Minions for the DS.