Overhaul wants to know which devices to prioritize porting Baldur's Gate: Enhanced Edition to Android. Tell them here.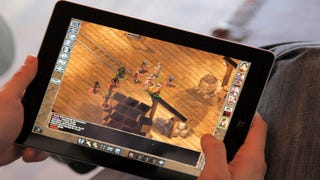 PC role-playing game Baldur's Gate will soon be living in a post-PC world. The beloved classic will be out for iPad this summer, developer Overhaul Games said today.
Overhaul games lives up to its name next week when the HD version of classic PC platform shooter MDK2 is released on Beamdog.com. Check out how far Kurt Hectic and friends have come over the past decade in these exclusive before-and-after screens.