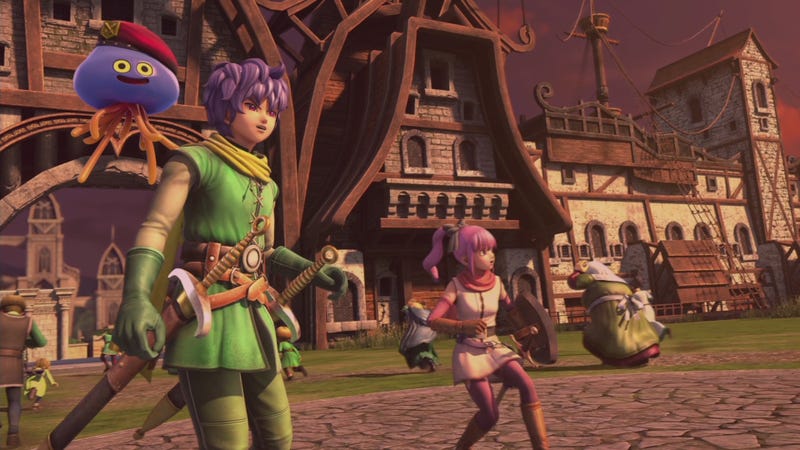 The first Dragon Quest Heroes was a a satisfying combination of Dragon Quest characters and creatures with Dynasty Warriors-style battles and structure. With an overworld to traverse filled with random encounters and hidden treasures, Dragon Quest Heroes II feels a lot more like . . . well, Dragon Quest.

All I wanted from Attack on Titan: Wings of Freedom, the video game adaptation of the action horror anime sensation, was to feel like a badass swinging around town in my 3D maneuvering gear. As long as Tecmo Koei got that right, everything else could be wrong.
Announced last week, Koei Tecmo is making an Attack on Titan game. It's being developed by Omega-Force, the developers of all the Dynasty Warriors games. But it won't be a Warriors game. And they want you to know that.
For the playable demo of Dragon Quest Heroes, I went in expecting just another Warriors-style game with a Dragon Quest skin over it. What I got was much more.