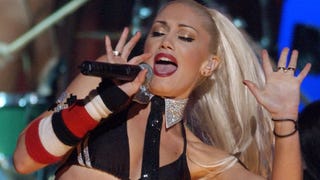 Activision may have dusted its hands of Guitar Hero, Band Hero and everything else from that played-out lead mine, but lawsuits from upset pop stars continue. No Doubt, featured in Band Hero, still plans on taking Activision to trial, saying the publisher has illegitimately delayed the lawsuit and made insulting…
Harmonix didn't specify why "New" was finally being released outside of the previous batch of No Doubt downloadable content, but we hope they have good reason. Hitting fans for another two bucks might not sit well with the more vocal.
Harmonix has confirmed what the band No Doubt announced last night — thirteen tracks from the group's The Singles 1992–2003 will be available for Rock Band next week. Which two songs didn't make the cut?