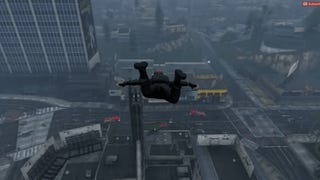 Two minutes of some of the best skydiving stunts around, all done by one player. I've seen my share of skydiving montages before, but some of the landings that RedKeyMon nails here left me stunned.
Six years ago, a clip of a Smash Bros. match titled "WOMBO COMBO!!!!" was uploaded to YouTube. It showed three Fox characters and one Captain Falcon in Melee—nothing that sounds out of the ordinary. Except the clip has been watched over five million times.
Even beloved Frozen can lend itself to the Call of Duty montage style, provided few key changes—namely, adding dubsteb, obnoxious cuts, horns, and silly text.