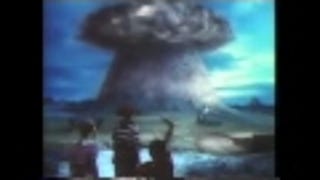 Hirokazu "Hip" Tanaka's music is infectious. It gets in your blood. Metroid, Tetris, Kid Icarus: if you own a Gameboy, or a Nintendo you've had one of his songs stuck in your head. Possibly for a week.
Everybody loves cowboys. They're as American as apple pie, they're hard boiled gunslingers and most importantly they have some of the best theme songs of any hero you'll meet, hands down.


Today on the Kotaku Mixtape, we're looking at the best music to appear in Wild West video games. From that wackyness of Zan:…
Usually, around this time each week, I throw a video playlist together for the Kotaku Mix Tape, but this week I was a little distracted by The Wub Machine.
If the goal of your game is to make your player feel like a badass, you can't really go wrong with good old-fashioned metal. Nothing beats it. Don't get me wrong, you can still screw it up, but If I had my way, there'd be far fewer sweeping orchestras and more Slayer in games. Because, honestly, it's freaking metal.
If you're reading this, you probably wasted hours and hours of your youth on Simcity 2000. Chances are you also know the weird, off-beat soundtrack by heart. But in the 90's, Will Wright's Sim Franchise was massive, and SimCity 2000 was only one one game in a series that spanned subjects like healthcare reform and…
Capcom shows off the cover to its Marvel VS Capcom 2 hip-hop mixtape today, with a limited-edition vinyl version of the soundtrack up for grabs at the San Diego Comic-Con this week.