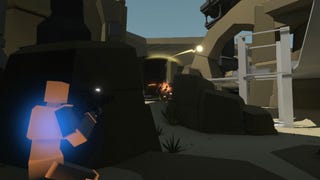 When Aliens: Colonial Marines co-developer TimeGate Studios shut down, my first concern was for the gorgeously blocky shooter the developer had announced just a month prior. Thankfully Atari thought Minimum was too pretty to die as well.
TimeGate, the studio Gearbox tapped to complete the neglected Aliens: Colonial Marines, turns its attention from making the majority of another company's game to making a Minimum of its own. Damn this looks lovely.
Shogun: Total War 2 has been dropping jaws with its gorgeous visuals since it was revealed at E3 last year. Surely such lush graphics come at a steep price? Let's see what the official PC specs say.