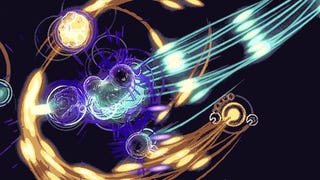 Luke Schneider of RadianGames makes great mobile games but they haven't been available on Android. Until now. Schneider's bringing his excellent Tetris-alike Slydristo Google Play, with other games like the very good Bombcats and Inferno+ to follow. He'll be bringing some of the RadianGames catalog to Ouya, too.
Luke Schneider of Radiangames has created some of the coolest bite-sized shooters I've played, starting with Xbox Live Indies and then graduating to mobile platforms. Just check out the Radiangames tag here at Kotaku and see how much well-deserved love we've given him. Radiangames latest doesn't hit iOS until…
After crafting some of the best games in the Xbox Live Indie Games program and branching out to both iPhone and PC/Mac development, RadianGames is ready to take the PC indie gaming scene by storm with the launch of not one but four brand new titles. Did I mention RadianGames is just one guy?