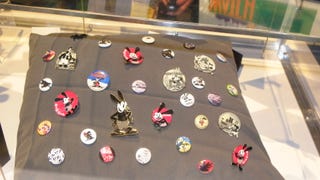 It's impossible to miss the huge amount of Disney love that Warren Spector brings to bear on the Epic Mickey games. The celebrated game designer has been talking about how much he cherishes the world Walt Disney engineered ever since the run-up to the first Epic Mickey game. But this year he did more than talk.
We've posted our share of absurd Call of Duty: Black Ops tomahawk throws, Halo: Reach grenade sticks, and physics-bending mishaps. But lets not forget insanely lucky things happen in real life too.
Three weeks post-Black Ops we've seen more lucky kills and wacky vids than you can shake an RC-XD at. This helicopter takedown reminds that Grand Theft Auto IV, even two years later, pulls its weight in WTF multiplayer kills, too.