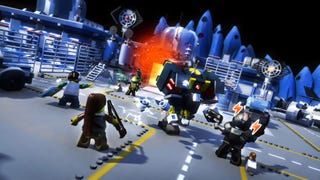 Well there's an odd turnabout. LEGO Minifigures Online, Funcom's kid-friendly LEGO Diablo, has finished up its run as a free-to-play game and is relaunching June 29 as a paid experience for PC, Mac, Linux, iOS and Android.

A German ad for the next wave of LEGO Minifigures — and by extension the next set of playable characters for LEGO Minifigures Online — has surfaced, proving that really weird dreams do come true.
Picking up the pieces after LEGO Universe fell apart, The Secret World and Anarchy Online developer Funcom has constructed a video to show off their take on a LEGO-based MMO, LEGO Minifigures Online.