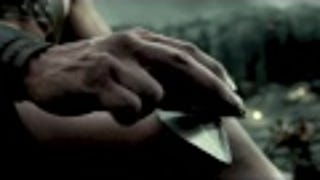 Using only the sparse information provided so far by Blizzard and Legendary Pictures and a whole slew of fantasy movie clips, YouTube editor BloodRunsClear delivers his vision of what 2015's World of Warcraft movie might look like.
Meet Alodia Gosiengfiao. She's a popular cosplayer, a gamer and totally interested in being a blood elf in the World of Warcraft flick.
Legendary Pictures, the studio responsible for The Dark Knight, 300 and Watchmen, is getting into the video game production business, with a new internal digital development arm headed by former Electronic Arts exec Kathy Vrabeck.
According to Variety, film studio Legendary Pictures are in talks to buy Gears of War creators Epic Games. Serious talks. The pair have been working together for over a year now on the upcoming Gears of War film adaptation, meaning at least one of them is impressed with what they've seen so far. Movie studios buying…