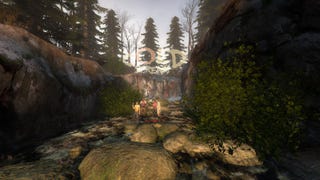 The add-on campaign created by the loyal Left 4 Dead community was supposed to launch about a year ago. It's finally hitting Windows and Mac platforms today as a free update. The official site teases that the DLC will land on Xbox Live soon.
Earlier this week, Valve issued a challenge to the Left 4 Dead 2 community: if 20,000 players beat the in-development "Cold Stream" campaign by Sunday, they'd get the re-release of "Dead Air" early. That goal was met in about four hours.
Despite early concerns that it was too soon for a sequel, Left 4 Dead 2 has sold more than 2 million copies at retail, doubling the sales to date of the original game.