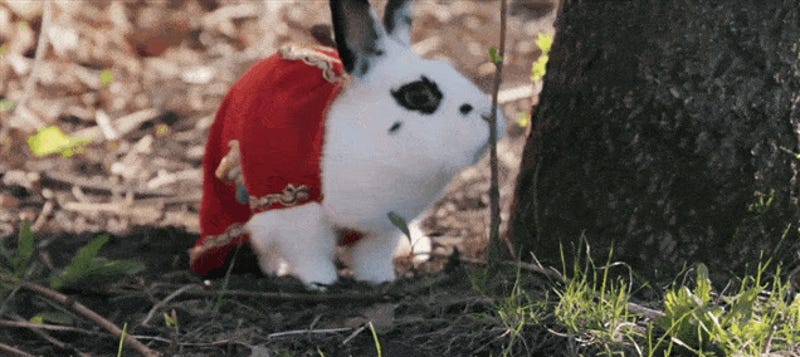 The creator of the adorably amazing Assassin's Creed with Kittens short graduates from flying felines to lightning bolt-blasting bunnies, in this live-action trailer for some game.
Just when you thought you were out… they pull you back in! Into another war against an invading alien menace, that is. This November, Firaxis' fantastic (and Kotaku Game of the Year-winning) strategy game XCOM: Enemy Unknown is getting its first major expansion, titled XCOM: Enemy Within.
Over the past few months I've been anxiously awaiting the new PS3 title Tokitowa. While some are looking forward to the love story aspect or to its attempt to make a playable anime, the core of my anticipation is something altogether different: I've been dying to play another Japanese time travel story.
Thirty-two years ago, Dad came home with what could only be described as the Holy Grail of my childhood—Boba Fett. Dad was the kind of guy who once called Kenner, under the auspices of a local newspaperman, to ask if they were making a Yoda action figure and when it would arrive. In secret, he also raked together four…