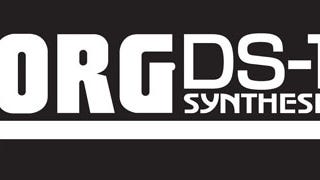 The Korg DS-10 synthesiser, for all its inherent brilliance, hasn't been widely available in the US. That's about to change. Mega-retailer GameStop will soon be stocking the program, and are now accepting preorders.
The iPhone has Bloom on it and the iPod touch has Mokugyo. He's using one DS to run Electroplankton and another to run KORG DS-10. The whole thing is backed up with the touchy Kaossilator. This is where chipmusic is headed.
The KORG DS-10, which is basically a synthesiser for your DS, is about the most exciting piece of software for the handheld we've seen in months. Make of that what you will. Problem is, because it's going to be a niche product - and one with a $40 price tag - some retailers are refusing to stock it. Like Target.…
..and by 'Released' we mean 'put up on a website in a Zip file'. Say what you like about the democratizing power of the internet - it does rather suck the glamour out of album launches. Anyway, what we have here is a cracking little collection of musical experiments created using the KORG DS-10 emulator for the…
This is not a game. I repeat, this is not a game. Based on the Korg MS-10, Korg DS-10 is a music tool packed in DS software. It allows up to eight DSes to connect by ad-hoc wireless. The soundboard interface looks like an actual Korg synthesizer soundboard with knobs that can be rotated and turned and jacks that can…
We posted about Korg's DS-10 software the other day, the music app that makes your Nintendo DS a pretty capable sequencer and synthesizer. What we neglected to do was include helpful video of the software in action. Looks perfect for those of us lacking in rhythm and pitch detection. Musically incapable, unite!